Garage Floor Outfitters
Garage Floor Outfitters, located in the Twin Cities metro, and serving all parts of Minneapolis, St. Paul, and their suburbs, is an authorized Slide-Lok dealer. We install custom, high-quality solutions for garage floors, garage storage, overhead storage, slat wall storage, and other storage solutions for a wide array of rooms and interior spaces. Whether for residential or commercial application, Garage Floor Outfitters has a product for every challenge. From restaurant kitchens, freezer rooms, and grocery stores, to public restrooms, schools, warehouses, and retail spaces, our Polyaspartic Polyurea floor coatings and Slide-Lok storage installations are custom tailored to get the job done while looking great.
(952) 908-9888
http://www.garageflooroutfitters.com

visit website
---
Experts in: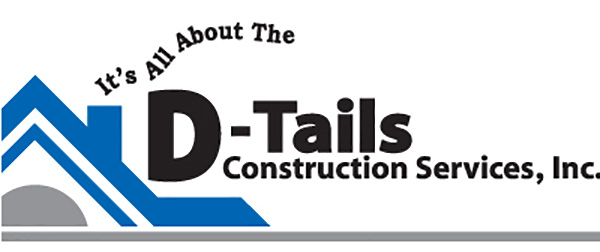 D-Tails Construction Services Inc.
D'Tails Construction Services are experts at assisting homeowners through "Just a house" to their dream home. Whether you're looking to renovate an entire house or make some improvement to a basement, kitchen or bath or even that coveted master suite addition with a walk in shower or soaking tub and a master walk in closet, our experience design and experience craftsmen can help without remodeling your wallet. Our design build process gets you that solid price, avoiding the change order roller coaster.
(612) 723-4032
http://www.D-TailsConstruction.com

visit website
---
Experts in:
Search the Experts
---
Search below by keyword…